How to Pay Your Invoice
The process for making a payment has changed. You can now pay your, regardless of payment time, directy from your email invoice.
Our preferred method of payment is Bank Transfer but we do also accept Visa and Mastercard.
---
Directions
BOX A (required): Select Your Payment Type. Follow the prompts to add or enter your payment information.
BOX B (required): Click "Pay Invoice" to comlete your payment.
BOX C (optional): Click "View Invoice" to view the original PDF version of your invoice. From that screen you can print or save the PDF.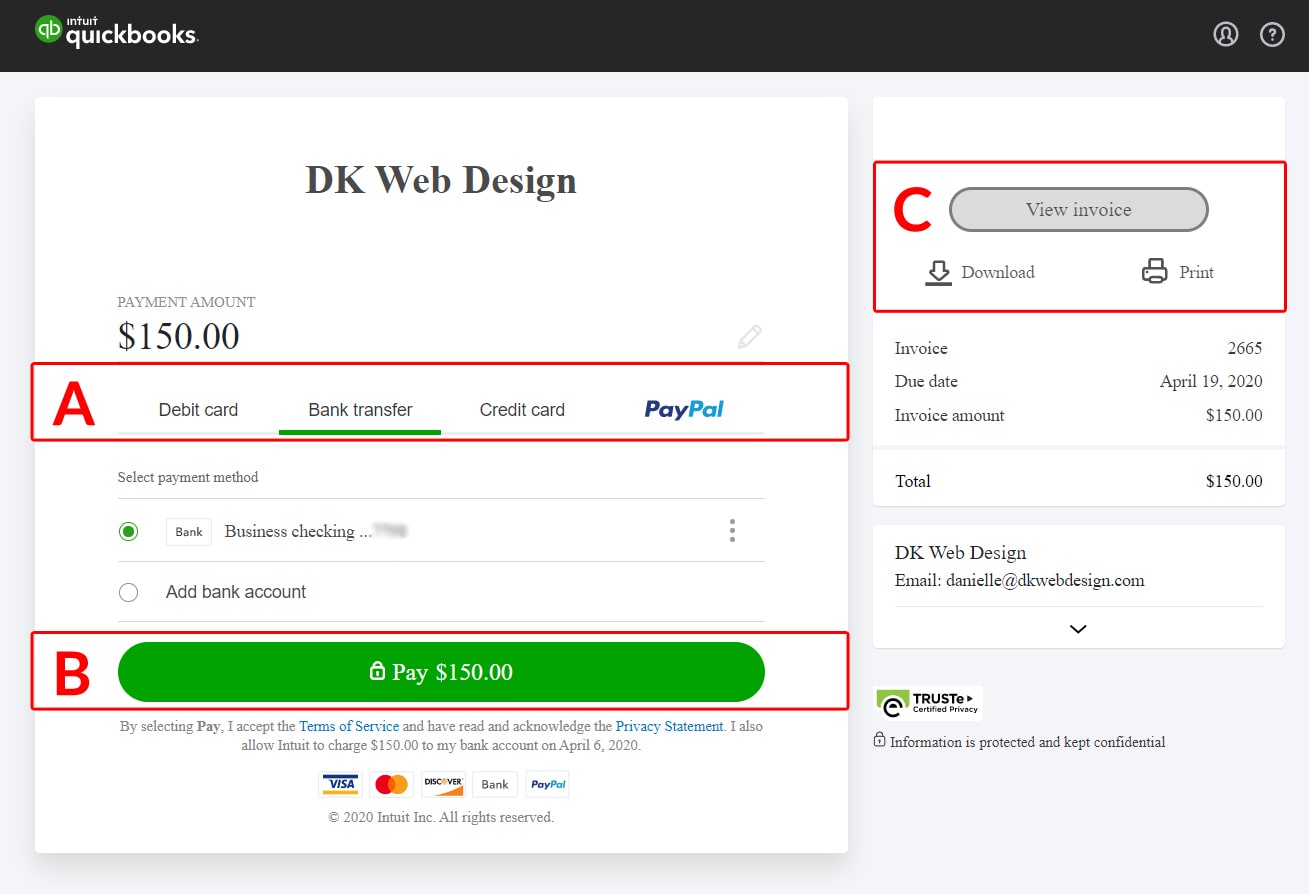 ×
This website uses cookies to gather data on how people interact with our website. View our
Privacy Policy
.